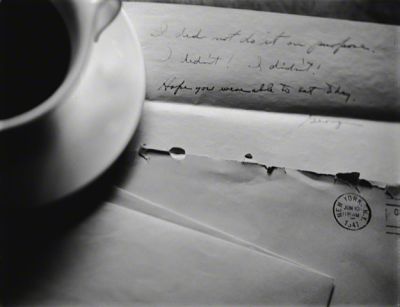 Note: This letter is actually a repost from The Brown Girl Diaries blog. As BGC is launching into a new era, I felt compelled to share this message again.
Sisters,
First of all, I want to begin this message by offering my sincerest apologies to any woman that I have ever willingly or accidentally harmed in any way, whether in thought, word or deed. It is sometimes too easy to criticize or disrespect another person without acknowledging the root cause of your actions, which, more often than not, are based upon your own issues and not those of the other person.
As Iyanla Vanzant regularly shares on OWN and author/TV correspondent Sophia A. Nelson reinforces daily on social media (and in her book, The Woman Code), supportive relationships between and among women are critically important. No matter how wonderful the man or men in your life may be, there is something extra special about the bonds of sisterhood, whether the "sister" is a family member, a friend, a neighbor, a co-worker or the woman that you see in the grocery store or on the big screen.
Because I live in the real world, I realize that we will not always agree with the actions or point of view of every woman that we encounter, but that does not give us the right to attack her as a human being by talking about her behind her back or calling her out of her name or criticizing her appearance or wishing ill-will upon her or members of her family. While there are many of you who would never dream of doing such things, that type of behavior is the standard for others and has indeed made many "reality" TV stars rich.
When Brown Girl Collective was a seed in my mind, my goal was to develop something for young African American girls that allowed them to see the unlimited options that are available to them by exposing them to the stories of great women who overcame the odds to succeed in life. I do my best to showcase the best of Black womanhood every day, yet there are times when I become frustrated with the very audience that I am committed to serving.
My spirit is grieved when a sister is berated by another sister for the color of her skin, the shape of her nose, the style of her hair or the size of her body. I am hurt when a woman's personal life becomes the primary topic of discussion and her gifts and talents take a back seat, especially when her private choices have little to no impact on her ability to create and/or do good in the world. I am saddened when women use "b*tch" as a self-descriptor or a casual name for friends, creating the perception that it is okay to be defined in that manner. There are other sister-hating behaviors that get under my skin, but I am sure that you get the point.
I am ashamed to say that I have not always been the champion for Sisterhood (and still make mistakes on occasion), but spending so much time celebrating Black women in an online forum has made me much more cognizant of how I relate to ALL women, both online and offline. As is always true in life, there are some relationships that will flourish and others that will dissipate, but in the final analysis, R-E-S-P-E-C-T will always be the order of the day.
With Sisterly Affection,
Marcie